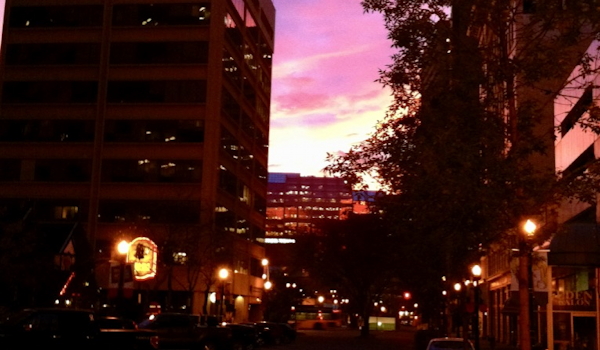 Ryobi
Recently Eleven Engineering was engaged by the world's largest power tool maker, TTI, to provide the wireless solution for a new speaker product line for their growing Ryobi ONE+ family of products. In the end Eleven Engineering not only delivered the wireless technology but also designed all of the end- product electronics for TTI as well —that is, full turnkey motherboard and firmware design for 2 separate SKUs. The resulting 5-star-rated products were conceived, designed, piloted, mass produced and launched into retail at all Home Deport stores across the US and Canada starting in May of 2017 — taking only 8 months from initial engagement to products-in-retail.
Bose SL2
In 2006 Eleven Engineering was asked by Bose to provide the 5.8GHz wireless audio solution for their SL2 wireless upgrade kit for Bose Acoustimass and Lifestyle home theatre systems (code name: "Catapult"). The SL2 needed to accept speaker-level signals, transport them to the rear of the room, and re-amplify them for the left and right surround Bose cube speakers located there. Bose was keen to use Eleven's wireless technology due to its reputation for reliability in the field, however Bose also desired to contract Eleven to design the entire end retail product, including full motherboard design, firmware, ID and mechanical design of the enclosures. Eleven did so and the SL2 product entered mass production and subsequently sold at retail for over 6 years until a number of unavailable components forced an end of life. Bose reported to Eleven that, having run their reports, that "The SL2 has the highest customer satisfaction rating of any accessory product Bose has ever fielded!".
Boston Acoustics TeeVee 2
This is the story of how Boston Acoustics and Eleven Engineering helped create an industry: mainstream home theatre. Home theatre was, at one time, a very low-volume business. Boston Acoustics understood that high-volume, mass market home theatre would require adoption in the living room. Their magic formula employed a wireless subwoofer which could be hidden in
virtually every living room in the world. Boston Acoustic's TeeVee 2 featured a sound bar which was sleek and elegant and a subwoofer which was essentially invisible. TeeVee 2 made all objections to having a 2.1 home theatre system in the living room disappear, opening the door to mass market consumption of home theatre systems worldwide. But Boston Acoustics knew the whole concept could die on the vine if there was even a hint of unreliability in their fledgeling wireless subwoofer. That's why they chose the world's most reliable digital wireless audio modules from Eleven Engineering. The TeeVee 2 was a smash hit in the market, being rated at 5 stars and quickly gaining the No. 1 sales position. It was massively copied by competitive brands in the years to follow. The venerable category of 2.1 sound bar with wireless subwoofer which is now offered by hundreds of brands and fills up an entire category section at Best Buy, was created by Boston Acoustics and Eleven Engineering.
Korus
In 2014, US-based giant, Nortek, released a line of three SKAA speaker models under a new brand: Korus. This new product line garnered rave reviews from respected category gurus including New York Times, Engadget and Forbes. The Korus line development resulted in major improvements being made to the SKAA standard, including massive coexistence improvements to the wireless transport. Perhaps counterintuitively, as SKAA's friendliness to WiFi and Bluetooth was increased, SKAA's robustness and reliability also increased. SKAA was also extended to add new features requested by Nortek, all still without burdening the Korus product line with the cost of MCUs. The Korus line also heralded in the first versions of the SKAA cmd control app, at first running on iOS, support being subsequently added for Android, Mac and Windows platforms as well. The latest version of SKAA cmd is still free and may be found on SKAA.com/TLC.
Libratone Beat
The Libratone Beat, designed by Libratone in Copenhagen and using cutting edge SKAA wireless technology from Eleven Engineering, was the world's first SKAA product to reach retail. It was rated a 5-star product by MacWorld magazine. It was also given an Editor's Choice Award from MacWorld and received dozens of other awards and accolades. On the strength of this, Apple agreed to retail the Libratone Beat in Apple stores worldwide on one condition: that Libratone make an Airplay version of the Beat speaker (Airplay is the Apple-owned wireless audio technology). Libratone was seduced by the offer and released the Airplay version of the Libratone Beat to a market reception of 3-star reviews. Other than the wireless audio technology, the SKAA and Airplay versions of the Beat were identical.
Wet Sounds A-Link Plus
This battery-operated hybrid SKAA transmitter / receiver includes a motherboard entirely designed for Wet Sounds, Houston (a division of Patrick Industries) by Eleven Engineering under contract.  Eleven met Wet Sounds' specifications and delivered a flexible pair of units, each of which the user can set up as either a SKAA transmitter or receiver.  Even with its compact size, the A-Link+ delivers a massive reliable range which Wet Sound markets at 500 meters on open water. End users invariably give the A-Link+ full points for both ease-of-use and wireless range.
Soundboks Gen 3
Based in Copenhagen, Denmark, Soundboks leads the world in the party speaker category.  Here's an excerpt from their article on how they came to use SKAA from Eleven Engineering.  When we were creating the SOUNDBOKS (Gen. 3), we knew one thing for sure - it should have wireless networking. We checked out and tried a lot of different solutions but almost all of them were not made specifically for audio which made them unusable in larger outdoor environments. So we needed to find a company that could offer something different. Something special. That's how we came across Eleven Engineering - the company behind SKAA® technology.  Eleven is a chip company that, since 2004, has been focused on one thing: making semiconductor components that transfer audio wirelessly. Designing their chips from scratch, they had (and still have) complete control over the technology. Pretty quickly Eleven was getting noticed by 1st tier audio companies such as Bose to help with home audio solutions. Bose products with Eleven chips quickly grew to have high customer satisfaction ratings and the rate of return was noticeably lower than for wired products. That's when the word really started spreading and Eleven has since worked with some of the biggest audio companies in the world.  Read more here.
1992 - 2001
Eleven begins as a basement hobby project for founder, John Sobota, in Sherwood Park, Alberta, Canada

Sobota develops locker alarm systems and port expanders for computer mice & joysticks

Sobota works towards an MBA degree at University of Alberta by attending night classes

In August 1994, Sobota resigns from TransAlta and rents office space at former LSI Logic Edmonton HQ, recently bought out by management and renamed LogiCan

Eleven's grand opening at LogiCan in early 1995 is attended by Edmonton Mayor, Jan Reimer

Eleven is a for-hire electronics and firmware development consulting firm

Products developed include a fireworks control system and Tracker, a computer head tracking product which enables quadriplegic people to use computers and access the internet

Sobota receives an MBA degree from University of Alberta

Eleven begins to offer full-service product development including industrial design / mechanical engineering services.

Eleven outgrows its space at the LogiCan factory and moves to its first autonomous office in South Edmonton

Eleven completes a variety of projects including developing and deploying the world's first satellite fax system enabling Exxon, Shell and other oil companies to send/receive faxes worldwide from remote Arctic oil exploration locations

Eleven moves to Commerce Place in downtown Edmonton

Eleven completes downhole tool development projects for client, Halliburton.

Encouraged by Sony in Redwood City, California, Eleven develops AIRPLAY, the world's first radio wireless controller for PlayStation — this marks Eleven's first product developed for Eleven under Eleven's own brand

Eleven assembles a board of directors (including former Alberta Technology Minister, Les Young, as chairman) and completes a seed funding round via local angels.

Eleven develops its own chip, the XInC microprocessor (with a proprietary multithreaded hardware core) - Eleven's entry in to the semiconductor industry.

Eleven signs multi-product development contract with RCA who are keen to take Logitech's #1 market position in computer / game control accessories

Eleven adds Kazuhiko Nishi (CEO ASCII corporation, Japan and former VP, Microsoft)

to its board of directors

Eleven develops an entire line of wireless game controllers for RCA, all based on the XInC chip.

  C

ross-platform compatible with Playstation, Playstation 2, Xbox and Nintendo game systems the tech is owned by Eleven and is licensed, not sold, to RCA.

Eleven adds

Dr. Norman Beaulieu, Canada's #1 wireless researcher to its board of directors

Sept 9, 2001 … Eleven wins 1st place at the Banff Venture Forum and is flooded with interest from Venture Capitalists

Sept 11, 2001 … 911 happens.

 

RCA reacts by shutting down multiple facilities over the next 8 months.

 

RCA Deptford New Jersey is entirely shut down.

 

RCA Chicago is entirely shut down.

  A

 few years later, RCA is in ruins, its once-strong brand split into pieces and sold off to multiple companies

Eleven moves to new office location in downtown Edmonton, taking the entire 9th floor of Melcor Place
2002 - 2010
Eleven reinvents itself as a wireless audio company

Dr. Charles Kim, former CTO of LG Electronics joins Eleven as VP Semiconductors

Eleven creates the XInC2 microprocessor chip, which is purpose-built and optimized for realtime audio transport

Eleven adds Joe Thompson, former CEO and Chairman of PCL Construction (Canada's largest construction company) and Order of Canada nominee,

to its board of directors

At Sony's suggestion, Eleven creates a 900MHz-based wireless Ethernet solution, based on XInC2, to enable Playstation 2 to be easily network-connected to home routers and thus opens the door to multiplayer internet gaming on game consoles.

 

Sony makes an introduction to Logitech and Eleven's product enters retail as the Logitech PlayLink, which has a successful run during PlayStation 2's life.
Eleven later sells its wireless Ethernet technology to AvaLAN (Huntsville, Alabama), a USA-based commercial-grade wireless Ethernet firm.

 

Sobota serves on AvaLAN's board for a number of years.

Eleven creates a module solution for wireless audio transport called WHAM2 — which ultimately blossoms into a whole product line of modules

Joe Thompson takes over from Young as Eleven's chairman

Eleven files law suits against Sony, Microsoft and Nintendo for violating Eleven's video game control patents.

 

Later all 3 defendants each reached out of court cash settlements with Eleven.

The father of the PlayStation 2, Shin-ichi Okamoto (former CTO of Sony Computer Entertainment) becomes a cash investor in Eleven

Eleven partners with University of Alberta, providing XInC2 chips to students and many students use the microprocessor to complete their "capstone" project course.

 

Eleven creates the "Eleven Prize", a trophy given each year to the most impressive Electrical Engineering student team from U of A.

 

Eleven is able to discover and hire many top graduates.
Bose, interested in a 5.8GHz version of WHAM2, contracts Eleven to not just provide the wireless audio technology, but to design their entire SL2 product (including motherboards, ID, plastic design - everything).

 

The SL2 is Bose's wireless upgrade kit for both their Acoustimass and Lifestyle product lines.

 

The SL2 ships in 2006 and runs in retail for 7 years.
Boston Acoustics selects Eleven's WHAM2 modules for its TeeVee 2 product, which spawns the mainstream home theatre industry.

 

It's the first 2.1 home theatre system featuring a sleek sound bar with wireless subwoofer, enabling home theatre to enter the living room and enjoy massive growth as a result.
Many clients pile on, seeing how robust the WHAM2 (which is based on the XInC2 chip) solution is in the field for Bose, Boston Acoustics and others.

 

Eleven adds Harman, LG, Kef, Audio Technica, Altec Lansing, Philips, JVC, Polk, JBL and many others to the customer list.

 

The primary application is wireless rear speakers and subwoofers for home theatre systems.
2011 - Present
Eleven develops and launches SKAA which is a general-purpose wireless audio standard designed to enable cross-brand compatibility between products.

 

Eleven choses the crowded 2.4GHz band for SKAA, since it's the only RF band available worldwide for consumer products.

Eleven develops modern SiPs Ginseng and Saffron (single chip solutions) for the SKAA standard.

Eleven adds Pioneer veteran Rex Whitehead to its management team as EVP Sales & Marketing

The first SKAA product to reach retail is the Libratone Beat.

 

It receives a 5-star Editor's Choice award from Macworld magazine.

 

Apple management is so impressed they offer Libratone a deal:

 

in exchange for replacing SKAA with Apple's AIRPLAY technology, Apple promises to retail the Libratone Beat across the world in its Apple Stores.

 

The AIRPLAY version of the Libratone Beat later launches to 3-star reviews.

Eleven continues to develop and improve SKAA with version 2.1 of the operating system being a major improvement to the transport, creating best-in-class co-existence (friendliness) with WiFi and Bluetooth traffic sharing the same 2.4GHz RF band.

Acquiring SKAA design wins proves challenging since a SKAA design win represents a very public adoption of a new standard by the brand, adoption is not just an engineering decision, it's also a C-level decision.

 

As a result, the first SKAA adopters are not the first-tier consumer audio companies Eleven has historically served.
Eleven migrates its old business (closed systems, primarily for home theatre applications) from the older WHAM2 module hardware over to the SiP hardware (Ginseng and Saffron SiPs).

 

Ultimately, the only difference between Eleven's SKAA® standard solutions and closed-system solutions is the operating system firmware running on the SiPs.

Eleven signs US-based Nortek (the mother company of Maytag, Fridgidaire and others) to release the Korus line of SKAA-based home speakers

Eleven creates Nadja - the advanced SKAA technology which enables Bluetooth sources to feed SKAA networks with all speakers playing in tight synchronization

The world's largest power tool company, TTI releases a SKAA product line at Home Depot:  the Ryobi Score Speakers.  The speakers average a 4.6 star customer rating

Eleven ships AC-710, an updated closed-system OS for home theatre wireless audio, based on the ultra-stable SKAA code base

SKAA reaches a major milestone with 30 SKAA different SKAA-based receiver products selling at retail, and another 60 in the R&D pipeline.  Adoption of the SKAA standard accelerates.

Party Speaker leader, Soundboks, scours the world for a wireless audio solution which will work well regardless of location.  All candidate technologies are eliminated except SKAA.  The SKAA-based Soundboks Gen 3 speaker launches.

Eleven releases SKAA OS 2.6

Houston-based Wet Sounds releases the world's longest-range SKAA transmitter/receiver pair to 5-star reviews

Eleven releases Sage, a 

cost down mainstream SiP for both SKAA and AC-710 applications

Eleven releases its Nadja LS SiP which reduces the SKAA Nadja Hub technology to a single component

Eleven launches its own line of pro-class SKAA retail products under the Dillinger Labs brand

Boston-based Atlantic Technology releases a broad 10-product SKAA-based product ecosystem to critical acclaim

Denmark-based Soundboks releases the much-anticipated followup to their hit Gen 3 speaker:  the SKAA-based Soundboks GO which is priced to outsell the hit Soundboks Gen 3

Eleven announces industry leading design houses ACI and EAS have been accredited for SKAA development