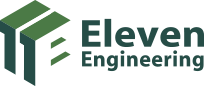 Operations Specialist, China
Eleven Engineering's China office is currently accepting job applications for an Operations Specialist.  Description and requirements follow:
Bachelor's degree in electronics engineering is preferred
Ability to read and write emails in English quickly, with CET-4 and CET-6 certificates is preferred
The successful candidate will have an outgoing personality, be interested in working in operations (managing mass production of electronic products), and have great problem solving skills
The company will provide pre-job training, and single-person single-room accommodation
Working Hours:  5 days per week, 8 hours per day
The salary during the probation period is 5,000 yuan, and the salary after the probation period is 5,000-10,000 yuan depending on personal ability and performance
Working Address: 48, Xinxing Street, Suite 101, Zhangmutou, Dongguan, Guangdong
If you are interested in this position email your resume to [email protected].  We will review your resume and contact you.  Short-listed candidates will be invited to interview in person or online.
Share